BioInfoSummer 2018: Wrap Up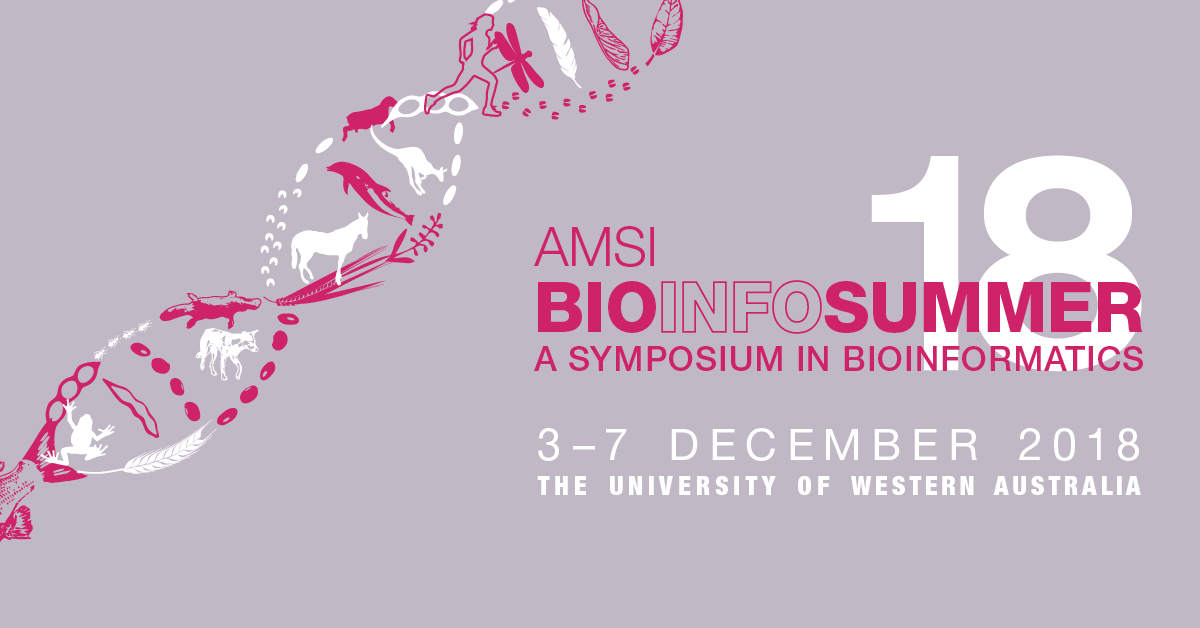 AMSI BioInfoSummer is Australia's leading bioinformatics and mathematical and computational biology training event. The 2018 edition was held at UWA from 3-7 December, jointly hosted by the University of Western Australia (UWA), Murdoch University and Edith Cowan University. It was the first time the event has been held in WA.
138 students, researchers, academics and professionals attended the five-day program, including representatives from all the WA universities, main medical research institutes and several state government departments as well as interstate participants.
The five-day program gave attendees the opportunity to be involved at every level; from hands-on introductory levels for beginners through to specialist lectures from International speakers together with some of Australia's top scientists and academics. There was plenty of opportunity for the networking at the program extra events which included:
Opening Session

The event was officially opened by Professor Peter Klinken AC, Chief Scientist of Western Australia after a traditional welcome to Nyoongar country by Walter McGuire. UWA Deputy Vice Chancellor of Research Professor Robyn Owens also welcomed participants to the UWA campus before the opening address was delivered by Professor Susan Wilson.
Poster Session and Diversity in STEM lunch
A poster session was held on Tuesday 4 December chaired by Dr Saskia Freytag from the Walter & Eliza Hall Institute of Medical Research. Twelve delegates submitted abstracts and took up the challenge of spruiking their poster and research in under two minutes as part of the Fast Forward Presentations. A catered networking lunch celebrating Diversity in STEM followed on from the poster session and gave attendees the opportunity to view each of the posters and participate in a Q&A session with the poster presenters.
Public Lecture
Professor Rebecca Johnson, Director of the Australian Museum Research Institute (AMRI) gave a public lecture on Wildlife Detectives: The Story of Genome Research, Discovery and Exploration at Australia's first museum to over 70 attendees. Rebecca presented case studies from her work to demonstrate how important museum research is to engage, educate and inspire custodianship in the next generation of researchers.
COMBINE Careers Session
Organised in partnership with the University of Western Australia COMBINE (the student-run Australian organisation for students in computational biology, bioinformatics, and related fields) representative, the Careers Session showcased bioinformatics career opportunities and provided a forum for discussion around the different career pathways. The panel line up consisted of
Professor Matthew Hahn, Indiana University
Dr Monica Kehoe, WA Department of Primary Industries and Regional Development
Dr Ashley Waardenberg, James Cook University
Professor Sue Wilson, The University of New South Wales
PLUS a presentation on the APR.Intern program from Rachel Geddes
AMSI BioInfoSummer 2018 was jointly funded by the Australian Mathematical Sciences Institute and the Australian Government's Department of Education and Training, with support from The University of Western Australia, Murdoch University, Edith Cowan University, Pawsey Supercomputing Centre, EMBL Australian Bioinformatics Resource (EMBL-ABR), Decode Science, the Harry Butler Institute, the Australian Bioinformatics and Computational Biology Society (ABACBS) and the BHP Foundation through the AMSI CHOOSEMATHS program.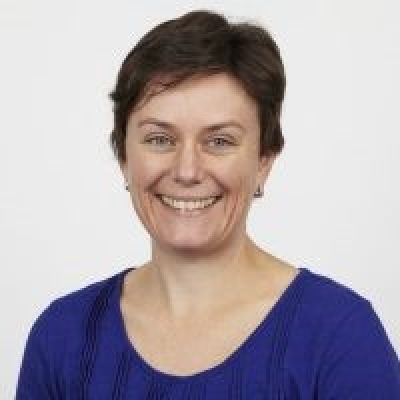 "The program was a blend of scientific seminars and practical workshops with plenty of time for networking in-between."
Associate Professor
Nicola Armstrong
AMSI BioInfoSummer 2018 Event Director
Murdoch University
THEMES
DAY 1: Introduction to bioinformatics
Guest speaker: Professor Peter Klinken AC, Chief Scientist of Western Australia
DAY 2: Single Cell 'omics

International guest speakers: Assistant Professor Stephanie Hicks, Johns Hopkins Bloomberg School of Public health and Mr Jason Williams, Cold Spring Harbor Laboratory, DNA Learning Center
DAY 3: Plants and Animals

International guest speaker: Professor Zhiping Weng, University of Massachusetts Medical School
DAY 4: Epigenetics
International guest speakers: Assistant Professor Simon van Herringen, Radboud University and Professor Matthew Hahn, Indiana University
DAY 5: Metabolimics and Proteomics